Who We Are
---
ReplicAlive Fake Food is a sub-department of NUMED, a pioneering company joining science, arts, and ingenuity, and that is exclusive in the world of innovative standard and custom-made manufacturing. It gathers numerous know and know-how capacities for materials and their use and maneuverability and state-of-the-art machinery. It produces a wide and unique array of products targeting various industrial sectors as well as personal needs. These products range from fake foods or 3-D items to silicone molds used for reproducing any 3-D item by casting multiple types of material.
We are one of the rare pioneers in making silicone molds and replicating genuinely realistic food products in the world. The latter industry is known worldwide as "fake food", "food model", "food replica", "plastic food", or "artificial food".
---
Vision/ Mission
---
ReplicAlive's Vision is to become a leader in the manufacturing of customized and innovative standard fake food and 3-D items and molds. ReplicAlive's Mission is to provide the best services & cost-effective solutions to any customer's specific needs.

---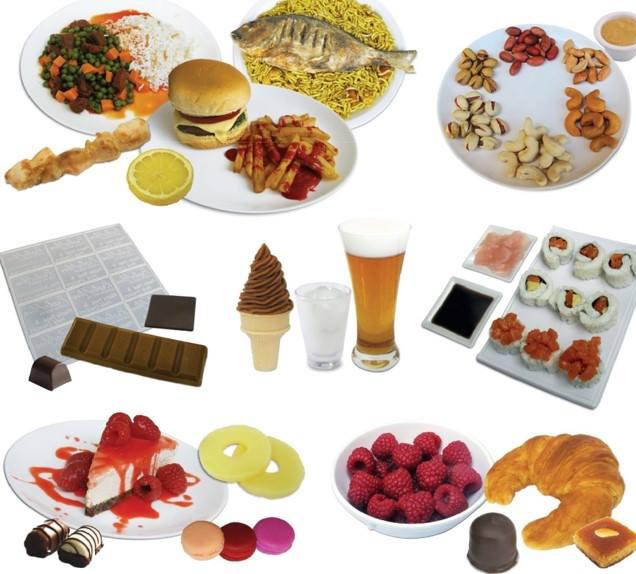 Though 3-D replica production is a long process and could be originally relatively expensive, its medium and long term profits are huge. You can exploit your food replica as well in:

Food catering companies & restaurants:
People eat with their eyes - Right? Watch sales soar when you replace one dimensional/printed sign with a 3-D food model that looks like the real thing! This has been proven time and time again.
Merchandising:
You'll show your menu directly to customers without the need of pictures and worrying about food decomposition; food models will last for years.
Decorating:
Create a theme, fresh market look, or just spruce up the place.
Quality assurance:
Make sure your employees have an added visual measure to guarantee quality and consistency.
Who We Can Serve
Catering companies, healthcare professionals, restaurants, food and chocolate industries, etc.
Below are some of our customers: